Auto Backwash Filter Manufacturer
Short backwash time with low flow and pressure loss.
High filter precision with steady performance.
Compact structure covering small installation area.
Extends the service life of filter elements.
Suitable for high-speed, large-flow, low-viscosity liquid filtration.
Auto Backwash Filter Manufacturer
Description
JX Filtration is a professional and experienced Auto Backwash Filter Manufacturer. Our auto backwash filter comprises a cylinder, a stainless steel filter screen, a sewage part, a transmission device and an electrical control part.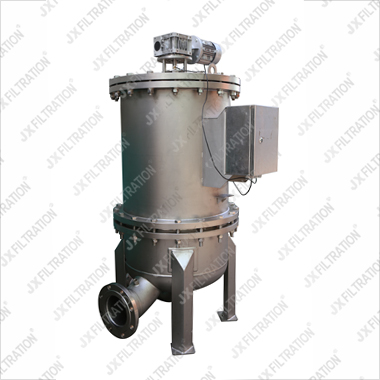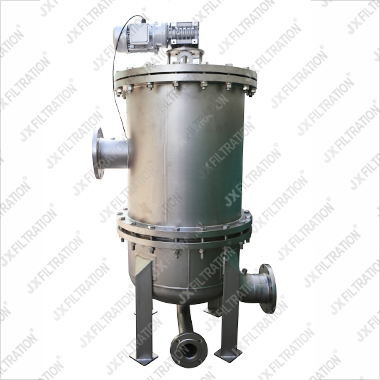 The backwash filter can be installed in any position in any direction, vertically, horizontally, and upside down. It can be used for water filtration in various industries such as industry, agriculture, municipal power, electronics, medicine, food, printing and dyeing, construction, steel, metallurgy, papermaking, etc.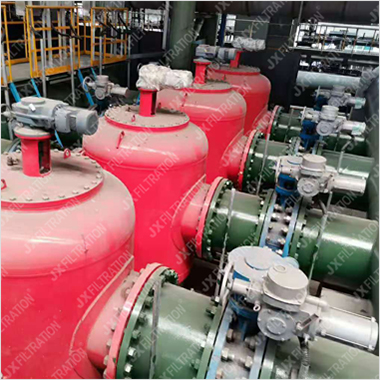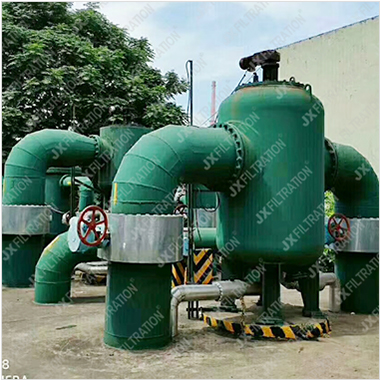 Best Factory, Best Product. Contact Now !!!
Working Principle
When the filter is working, the water to be filtered enters from the nozzle, flows through the filter screen, and enters the pipeline required by the user through the outlet for process circulation, and the particulate impurities in the water are trapped inside the filter screen.
With such a continuous cycle, more and more particles are intercepted, and the filtering speed becomes slower and slower, while the imported sewage is still continuously entering, and the filter holes will become smaller and smaller, thereby creating pressure between the inlet and the outlet.
When the large difference reaches the set value, the differential pressure transmitter transmits the electrical signal to the controller, and the controller starts the drive motor to drive the shaft to rotate through the transmission assembly. At the same time, the sewage outlet is opened and discharged from the sewage outlet.
After cleaning, the pressure difference drops to the minimum value, the system returns to the initial filtering state, and the system operates normally.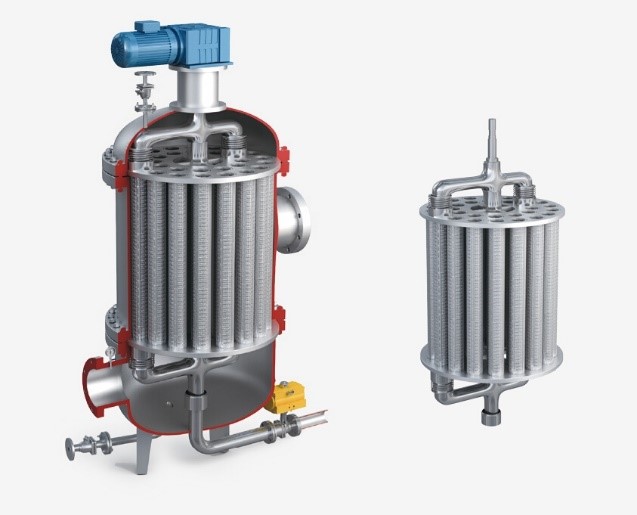 Advantages
Construction material can be SS304/SS316/Carbon steel/ Duplex steel etc.
Large filtering area and high filter precision: 25-3000 microns.
The high tensile wedge wire filter elements have a long service life.
Its retrieval and response functions could cope with unstable water quality fluctuations without manual intervention.
The backwashing time is short, and the backwashing water consumption is only 0.001-0.002% of the normal water production.
Application
Water and wastewater
Pulp and paper
Chemicals
Petrochemical
Iron and steel
Nonferrous metal
Plastic extrusion
Machine coolant filtration
Engineering, etc.
Auto Backwash Filter Manufacturer
Related Product
Auto Backwash Filter Manufacturer
Our Service
Professional Pre-sale
Service

Filtration method and
equipment recommendation

Free CAD or 3D
drawing provided

Free phone call

Complete Service
During Sales

On time delivery


Equipment inspection
by photo or video

Secure and standard
package provided
After Sales Service


Installation assist by
phone call or video

Free accessories provide
for maintenance

Engineer sent for
solving onsite problem
Auto Backwash Filter Manufacturer
FAQ
Where is your factory?
We have three factories in Sichuan, Hebei, Jiangsu. Because the difference of customer locations, raw material price, factory wages and other considerations. In this way, we can provide the best quality product with lower cost.
Do you have a certification?
Yes. we have ISO/CE/BV/SGS/TUV certificate and patent certificate.
How about the delivery time?
Usually 1-15 days after prepayment is confirmed.
Do you have a design team?
Yes, we have. Providing drawing, electric drawing and others.
What is your payment?
T/T, L/C, Western Union, Paypal.
Can you provide certificate of origin?
yes, we can provide CO as well as FORM E, FOEM F and etc.
Can you accept OEM?
Yes, we could do OEM for you.
Can you send me a sample?
Yes.1-3 days for delivery.