Volute Dewatering
Self-cleaning function is available.
Dynamic and fixed ring replace filter cloth.
Low speed operation, no noise, low energy consumption.
24 hours automatic working without human intervention.
Equipped with a proprietary rotary disc pre-concentration device.
Volute Dewatering
Description
JX Volute Dewatering is composed of a volute dewatering body, filter device, sump, driving device, flocculation tank, and support frame. It is a new type of environmentally friendly, energy-saving and efficient sludge treatment equipment.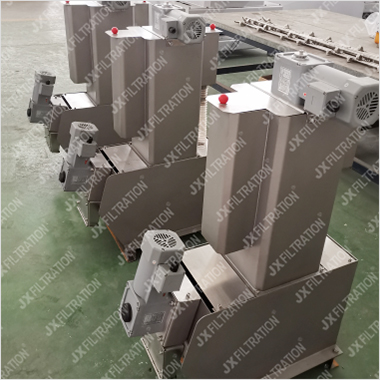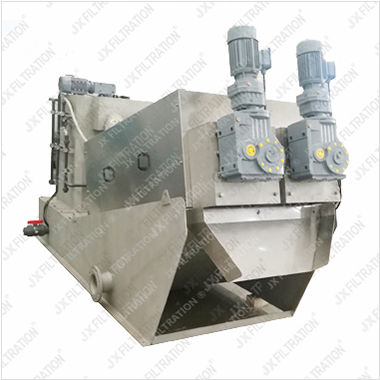 The treatment process is to transport sludge, inject a chemical liquid, concentrate and dehydrate, discharge sludge cake to achieve solid-liquid separation. The sludge press suitable for filtration and dehydration of municipal sewage, tap water, food, beverage, chemical industry, etc.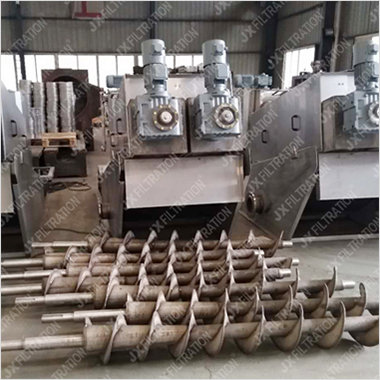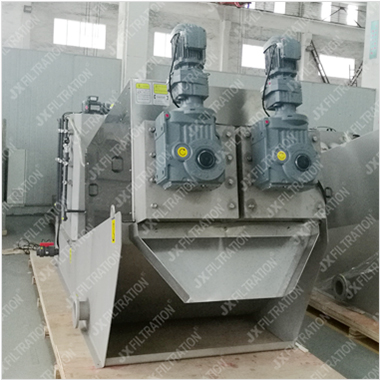 Best Factory, Best Product. Contact Now !!!
Working Principle
When the equipment is running, the sludge enters the filter cartridge from the feed port and is pushed by the screw shaft rotating blades to move to the discharge port. As the pitch between the screw shaft rotating blades is gradually reduced, the pressure on the sludge is also followed.
It continues to increase, and dehydration starts under the action of the pressure difference. The water flows out from the filter gap between the fixed ring and the movable ring. At the same time, the equipment relies on the self-cleaning function between the fixed plate and the movable plate to clean the filter gap to prevent clogging, and the mud cake passes through. After being fully dehydrated, it will be discharged from the discharge port under the push of the screw shaft.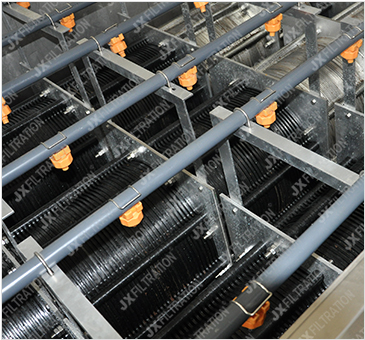 Advantages
Suitable for various industries such as municipal sewage, tap water, industrial wastewater, etc.
Combined with the automatic control system, program settings are possible for fully automatic operation.
Save investment in the construction of mixers, air compressors, flushing pumps and other supporting equipment.
Low operating speed, only 2-4 r/min, power consumption is only 0.01-0.1kwh/kg-s.
Flocculation and concentration in the integration of completion reduce the subsequent dewatering pressure.
Application
Municipal wastewater
Food
Beverages
Slaughtering and breeding
Printing
Petrochemical engineering
Paper making
Tannery
Pharmaceutical,etc.
Volute Dewatering
Related Product
Volute Dewatering
Our Service
Professional Pre-sale
Service

Filtration method and
equipment recommendation

Free CAD or 3D
drawing provided

Free phone call

Complete Service
During Sales

On time delivery


Equipment inspection
by photo or video

Secure and standard
package provided
After Sales Service


Installation assist by
phone call or video

Free accessories provide
for maintenance

Engineer sent for
solving onsite problem
Volute Dewatering
FAQ
Where is your factory?
We have three factories in Sichuan, Hebei, Jiangsu. Because the difference of customer locations, raw material price, factory wages and other considerations. In this way, we can provide the best quality product with lower cost.
Do you have a certification?
Yes. we have ISO/CE/BV/SGS/TUV certificate and patent certificate.
How about the delivery time?
Usually 1-15 days after prepayment is confirmed.
Do you have a design team?
Yes, we have. Providing drawing, electric drawing and others.
What is your payment?
T/T, L/C, Western Union, Paypal.
Can you provide certificate of origin?
yes, we can provide CO as well as FORM E, FOEM F and etc.
Can you accept OEM?
Yes, we could do OEM for you.
Can you send me a sample?
Yes.1-3 days for delivery.