Coanda Intake Screen is one of the filtration products for intake clean water which is also called Coanda Effect Screen. The critical structure of the screen is the wedge wire and support rod formed wedge wire plate. JX Filtration has designed the high strength frame and stiffeners for reinforce the screen. It provides sustainable energy production by increasing income with the continuous clean water flow to the plant that results in an increase in plant efficiency.
Technical details
Material: SS304, SS304L, SS316, SS316L, SS2205, 2207, 321 etc.
Width and length: customized (made 2m wide x 6m length before)
Accelerate plate: customized per civil structure
Wedge wire and support rod dimension: customized
Capacity: can be customized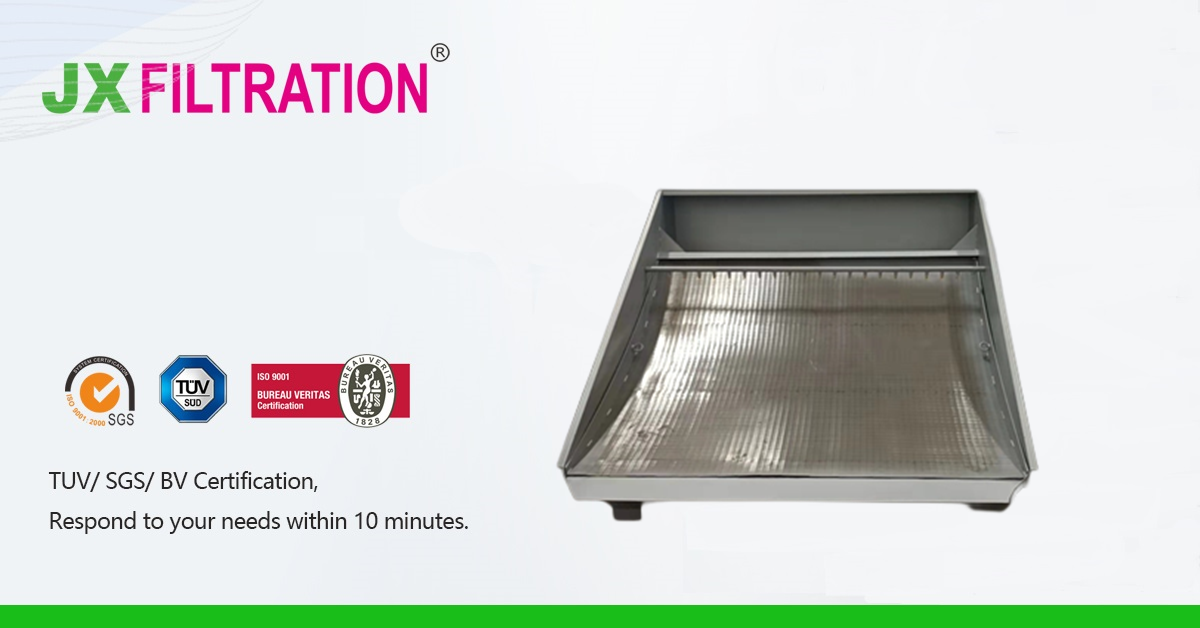 Advantages
Self cleaning without moving parts.
Debris and sediments interception rate is up to 90% or higher.
Easy to install and replace.
Filtered water has high clarity.
Long service life up to 20 years or longer.
With less than 5% water loss. 
Finish: Electrolytic Polishing .
Application
Water treatment, agricultural applications, sediment filtration, wastewater filtration, Hydropower station, etc.
Any requirements, contact us now!
Grace

Email:grace@filtrationchina.com

Mobile/Whatsapp/WeChat:+86 17269571160